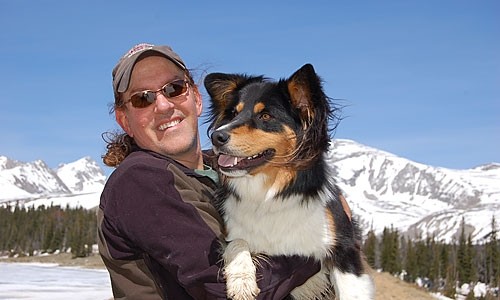 Team Towser came about as a direct result of an innocent stop at the shelter. We were considering finding a companion for an older dog we had who had recently lost her best buddy after many years. There were 3 puppies that had just been brought into the shelter with their Mom after being discovered in a locked cage in an abandoned building. The puppy that came right up to the side of the cage and started chewing on my finger, and the first thing he did when we let him out was to come untie my shoe….. that was the one. 5 pounds, 8 weeks, and his little plastic collar had "Towser" scrawled on it. We were in trouble.
Over the next few months we learned what an "active" dog was. Towser would never stop. Even working him out twice a day he would still find energy for what came to be known as the "Towser Power Hour" which occurred about 11pm every night and would find him running crazy through the house jumping over furniture completely out of his mind.
Our Vet said he needed a "job". Our other dog's only job was just been being a dog. So we started Towser on agility, which he did well, but he showed a particular penchant for chasing things. Specifically Frisbees. So after a little practice we entered a local contest…. and won. Game on. Next thing you know we are travelling across the country to various disc dog competitions. Over the next couple of years the human part of the team had to learn as fast as we could just to keep up with the canine part as he was a natural.
We continue to travel with him and his new "sis" Killian. She is a beautiful Australian Shepherd/Border Collie mix rescue just like Towser. They have both become multiple time World Champions and various State Champions, and hold World records. Towser has been on the cover of DogSport magazine, performed in front of thousands at sporting events, and was a featured highlight on ESPN's SportsCenter! Of course most importantly they are the sweetest most awesome friends a human like me could ever be blessed with having.
So sometimes I travel around the country with fellow band members – and sometimes with dogs…. I'm having a blast either way!
Check out Towser's website at www.teamtowser.com – he doesn't update it as much as he should because he is a busy guy.